Replace meetings with fluid conversations.
No more calendar tetris. Sway brings back team rooms to remote work, enabling fastest way to communicate.
Get started →
Made for achievers.
We studied how best teams communicate and created Sway to bring the best aspects the office into the remote work.

Fastest way to talk to your team.
Sway recreates the team room experience digitally. A menubar shortcut lets you effortlessly join or leave conversations, restoring the energetic hum of teamwork.
Deep work,
distraction-free.
Let Sway communicate your focus for you. Your team know when you dive into deep work or ready to collaborate.
View everyone's local time and status with single click.
🏄🏻‍♂️
Crafted for
Performance.
Deliver exceptional results through seamless and intuitive team work.
Connect. Coordinate. Execute.
Become unstoppable with Sway.
Streamlined Meetings
All your meetings in one place, no tool-jumping necessary with Sway.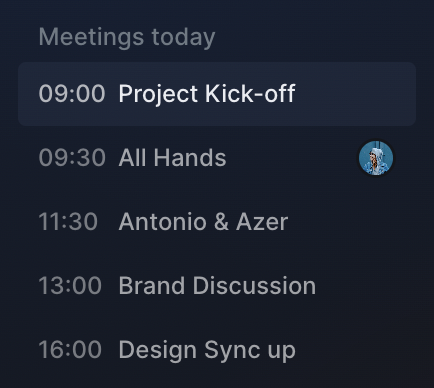 Wave 👋🏼
Right-click and wave at your teammates to start a chat.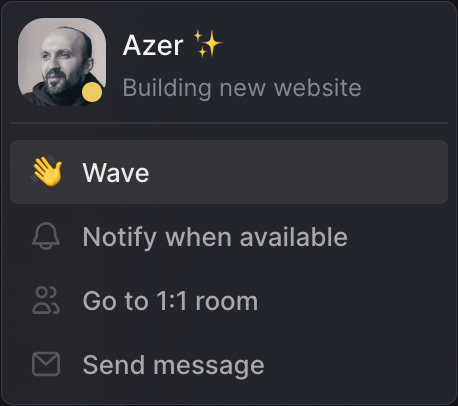 Timezones
See all your team's time zones instantly, in just one click.
Stay in the loop
Follow your teammates' status updates and stay connected even when remote.
Any action in seconds
Fly through your communication with the global command menu.
Step into your digital team room.
Bring the best of office to remote.
Get started →